Have you been recently locked out of your vehicle, residence, or commercial building and you would like some quick relief? When you find yourself in a lockout, do not hesitate to reach out to the professionals at 24 Hour Locksmiths Albuquerque. Our technicians are experts at what they do, and they know how to get your locks unlocked in no time.
Your Lockout Will Be Remedied Quickly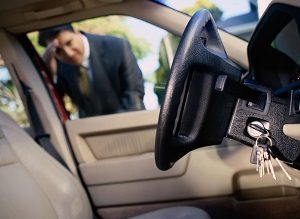 Being in a home lockout is never a situation that anyone wants to put themselves in. However, when it happens to you, it will be your responsibility to get yourself out in a timely manner. If your kids lost your house keys and there are nowhere to be found, you can count on our locksmiths getting there in time and helping you out.
An automotive lockout is another thing that we are more than willing to assist you with. Our professionals understand that when you are not able to get inside of your car, you need to make sure that you have technicians available who can get the locks opened. This is something that can affordably be taken care of by the pros at 24 Hour Locksmiths Albuquerque.
Our Lockout Locksmiths Can Help You Out Today
Has a commercial lockout caused your office to be thrusted into a state of chaos? Perhaps you and your team of saleswomen and men are not able to get enough work done because you are unable to get back inside to your cubicles. Instead of simply calling the rest of the day off, you can lean on us to handle this.
When you have 24 Hour Locksmiths Albuquerque New Mexico working for you, you'll always receive prompt service that will be there for you. Our mobile locksmithing professionals are fast and affordable, so give us a call whenever you find yourself locked out of something. We believe in ourselves when it comes to solving your issues.